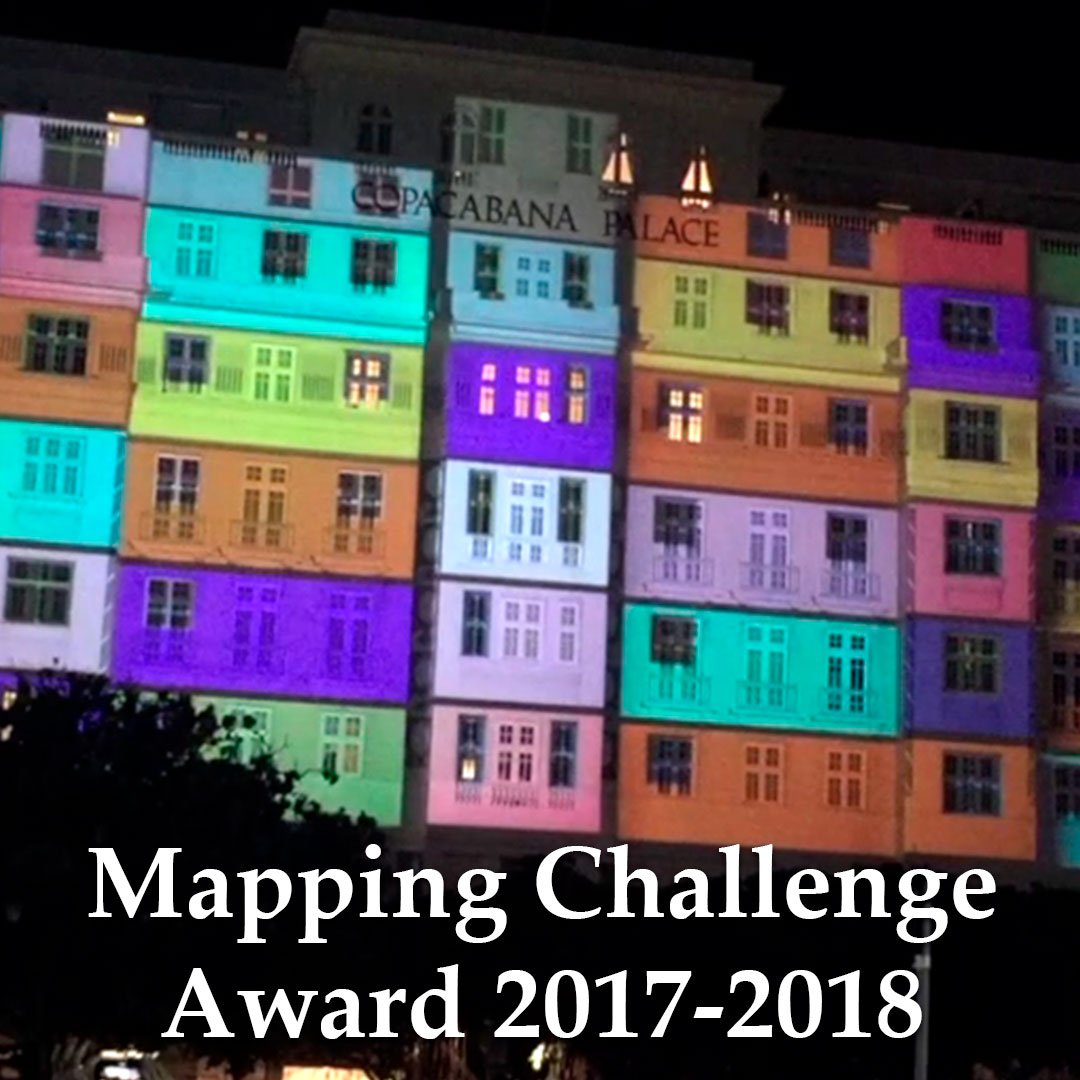 Mapping Challenge Award 2017-2018
Estúdio Preto e Branco was the winner of the Brazilian edition of the award, whose theme was "Rio de Janeiro – Wonderful City". The audiovisual show illuminated the façade of the Belmond Copacabana Palace.
The script was written by Cintia Henriques and Marilu Pessoa.
From the historic glamor of Copacabana to the color of the Carioca communities, the video invited the viewer to take an audiovisual tour through the musical rhythms and important cultural expressions of the city of Rio de Janeiro. From Bossa Nova to Funk, the animation showed portraits of life in the Wonderful City, in a true tribute to the natural beauty, the people, the cultural and social diversity and the architectural icons.
"Dancing Copacabana", takes advantage of the mapping style to transform the Copacabana Palace building into a main character, musician, dancer and stage in this immersion in the Rio universe.
Project Page at Estúdio Preto e Branco